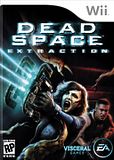 Spēles nosaukums:
Dead Space: Extraction
Izstrādātājs:
Visceral Games, Eurocom
Izdevējs:
Electronic Arts
Platformas:
Wii
Žanrs:
Survival horror, šūteris
Oficiālā mājas lapa:
http://deadspace.ea.com
Izdošanas datums Eiropā:
01.10.09.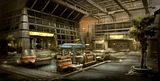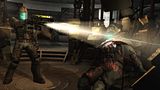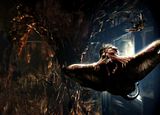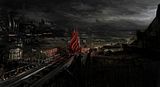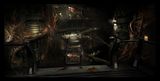 Šis gan ir varens gājiens. Ja nepārmīzi jēgu ar normālu geimpadu vadāmās spēles versijās, tad vari mēģināt iejusties mošķu slaktētāja ādā ar spriguļveida kontroliera palīdzību. Daudzsološi arī uz iepriekšējās paaudzes konsoles. Kritiķi jūsmo!
Dead Space: Extraction takes place before the events of Dead Space and during the same time as the animated film Dead Space: Downfall. It revolves around a group of space colonists from the Aegis VII colony fighting against the infection of Necromorphs created when the Red Marker is removed. Necromorphs are the re-animated, mutated corpses of dead humans and serve as the major antagonists of the game. The game also introduces a new female protagonist to the series.
Support by